18 Healthy Ground Turkey Recipes
Here are 18 healthy ground turkey recipes so delicious you'll forget they're actually good for you. With everything from stuffed acorn squash to turkey meatballs there's plenty of recipes to love.
---
Ground meat is a total dinner lifesaver. Just pull from the fridge, cook it, and done! But not all ground meats are the same when it comes to nutrition. We know the abundant benefits of swapping leaner ground turkey for ground beef or pork but the biggest complaint is that ground turkey is boring!
But just because it is better for you does not mean you have to sacrifice flavor. With the right spices, fresh aromatics like onions and garlic and herbs it can taste amazing. These following healthy ground turkey recipes are so good, you'll make them just because you love them—forget that they're lower in calories, cholesterol, and saturated fat.
We'll show you how to maximize flavor by adding secret ingredients like warm spices, prune puree, hot sauce, and even chocolate. Give them a try and leave the dinner table feeling refreshed not stuffed.
What Kind of Ground Turkey Should I Buy?
When you buy ground turkey at the grocery store you will see packages of all white meat or a combination of white and dark meat. Sometimes it is labeled by how lean it is. 99% is all white meat, or ground turkey breast. 93% is a mixture of light and dark meat and is much more flavorful. I always use the mixture of light and dark, the few extra calories are worth the flavor.
It goes without saying that ground chicken could also be a healthy alternative in any of these recipes.
18 Healthy Ground Turkey Recipes
Stuffed peppers are great for summer but in the colder months acorn squash make delicious vessels for a healthy dinner. The stuffing takes lean ground turkey and mixes it with juicy pears, garlic, and herbs de Provence. Serve with simple sautéed broccolini.
The BEST turkey burger recipe! This one is anything but boring, seasoned with Tapatio hot sauce, a simple spice blend, and Worcestershire with a little spicy mayo on top to boot. Serve the turkey burger with sweet potato fries and a simple Cilantro-Lime Slaw for an easy, healthy, and delicious dinner.
Your family will love these light and easy ground turkey kebabs loaded with lots of spices and herbs. Serve with a fresh cucumber and tomato salad and lots of toasted flatbread. Yum!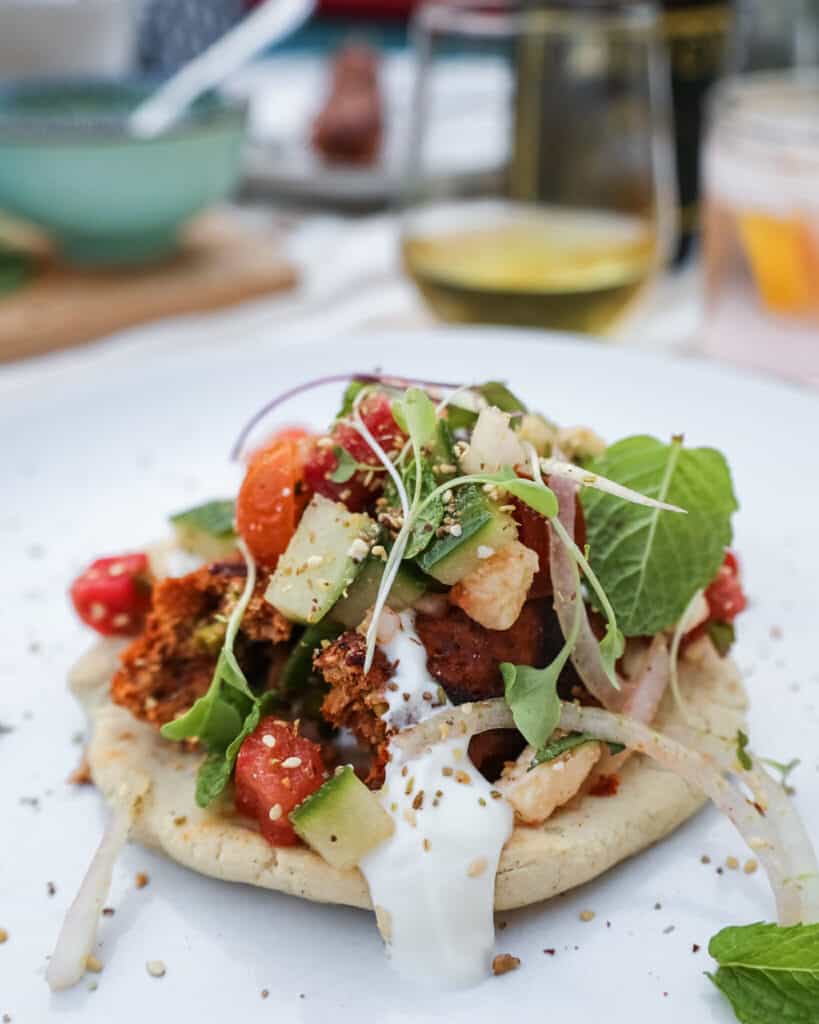 The hero ingredient here are dried California prunes (aside from the ground turkey, of course). They are pureed and act as a low-fat binder plus, add a hint of sweetness which make these baked turkey meatballs tender and a perfect match for barbecue sauce.

Thai ingredients like fresh-squeezed lime juice, fish sauce, and Thai basil transform ground turkey and bell peppers into a delicious quick and easy stir-fry. Serve with coconut-cilantro rice, lettuce cups, and sliced cucumbers.
This is a recipe when I say "full of flavor", I truly mean it. Ground turkey, kidney beans, chipotle chili powder, cumin, oregano, garlic, tomatoes, and a generous piece of bittersweet chocolate melted in at the end. The chocolate isn't chocolatey, it just smooths everything out and brings it all together. Serve with our favorite easy cornbread recipe.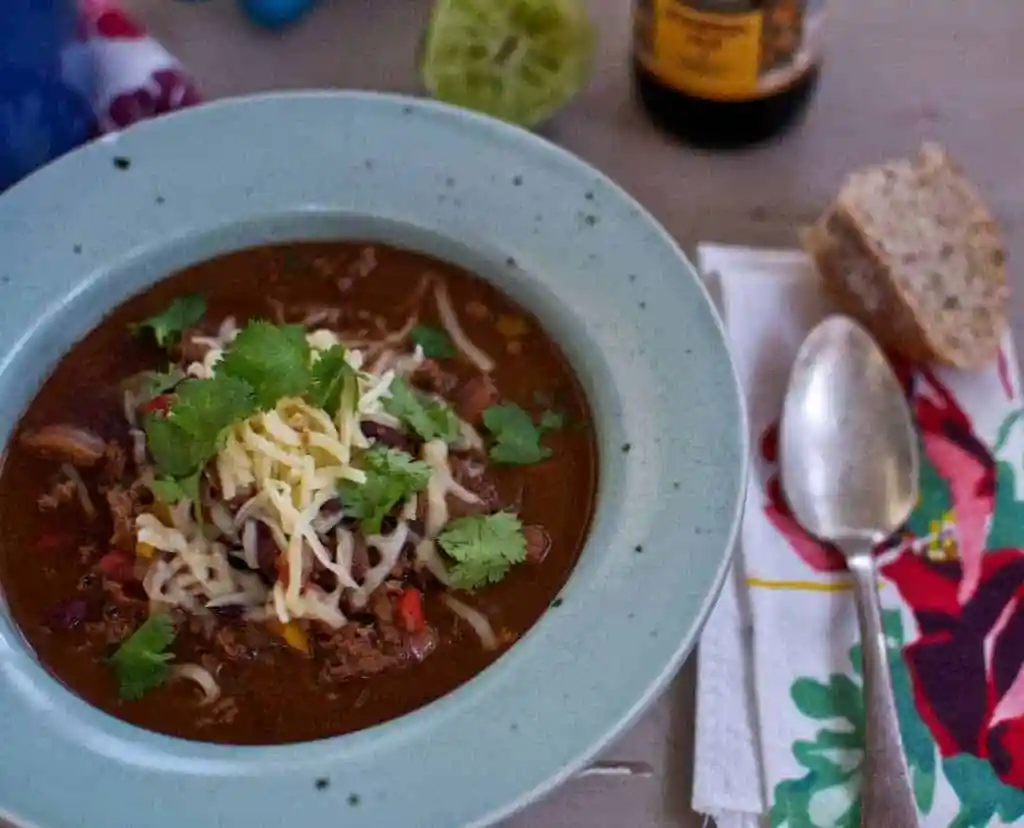 If you're looking for a healthier way to get that hard shell, ground meat, shredded cheese and lettuce taco fix, make these baked ground turkey tacos. The ground turkey is super flavorful with lots of spices like smoked paprika, garlic powder, and cumin. Your family will love this recipe!
The Asian-inspired ground turkey filling is the ideal balance of salty, sweet, and umami with ground turkey, chopped peanuts, diced dried prunes, coconut, ginger, and sesame. Fill butter lettuce cups and spoon a little of the dipping sauce over everything. So good on its own or over cilantro-lime rice!

This turkey meatloaf is about as close to comfort food as it gets. Warm and hearty—but loaded with lots of healthy ingredients like ground turkey, carrots, onion, and peppers. Serve with one of these mashed potatoes recipes.
Full of veggies like tomatoes, onion, celery, and carrots this ground turkey tomato sauce is an ideal recipe to add to your dinner rotation. It's hearty and filling without feeling too heavy thanks to the ground turkey. Serve over your favorite pasta. If you've never tried Molisana spaghetti, it is next level.
This tasty gluten free dish delivers all the cozy vibes with very little effort. Ground turkey, sweet potatoes, onions and garlic get a quick sauté over medium-high heat, then are topped with shredded cheese that melts for an oh-so-gooey finish. This is a great one-pot meal or serve with roasted Brussels sprouts.
Taco salads aren't going anywhere anytime soon, and for good reason. They're loaded with tons of flavor and lots of crunch but can be deceptively unhealthy. This version has seasoned ground turkey, black beans, loads of veggies, and a bright and sunny citrus dressing.
This soup is seriously magical. One bowl is packed with protein from the ground turkey and white beans but feels light as a feather thanks to the lemony broth and collard greens. You can swap the collards for spinach or kale. All you need is a loaf of crusty bread for dipping.
14. Easy Turkey, Zucchini, and Rice Casserole from Cookin' Canuck
A cozy casserole without the guilt? Sign me up! This ground turkey casserole is next level delicious with zucchini, mushrooms, ground turkey, tomatoes, aromatics, and spices. It's still cheesy and creamy though thanks to a layer of Parmesan and rice baked right in. Serve with a simple salad.
If you do meal prep, this recipe is for you! Seasoned ground turkey, feta cheese, sun-dried tomatoes, and Kalamata olives can be served in so many ways: over rice, greens, or with warm pita bread. Take a little prep time on the weekends and you'll set yourself up for healthy dinners the next week.
A satisfying low carb meal. This ground turkey recipe is easy to make, budget friendly, and easy to refrigerate and reheat the next day. Nutrient-rich spaghetti squash gets stuffed with seasoned ground turkey, salsa, spices, and cheese. Check out this post for tips on how to easily cut spaghetti squash.
Zoodles or zucchini noodles are an excellent alternative when you want a veggie-forward, low carb dinner. This Asian-inspired dish has ground turkey, zucchini noodles, and mushrooms in a ginger and soy sauce. A spiralizer is inexpensive and makes quick work of making zucchini noodles or lots of other vegetable noodles.
Once again, sloppy joe's for the win but this time they won't leave you feeling blah. All this recipe involves is sautéing ground turkey in the Instant Pot then adding a tangy mixture of peppers, onions, chili sauce, brown sugar, and mustard. The cook time is super low thanks to the Instant Pot.
More Recipe Collections To Browse
So, Which One Will You Try First?
When you try do, let me know how by leaving a comment below. Share a photo and tag me on Instagram using @katesbestrecipes so that I can see! Also, sign up for my weekly recipe newsletter so you never miss a thing.
---
In support of this small business, Kate's Best Recipes earns revenue in a few different ways. Several sponsored posts are published each month. I also earn an affiliate commission on the sales of products I link to— there are a few of those links in this post. I only feature items I genuinely love and personally use on a regular basis. This commission is an arrangement between the retailer and Kate's Best Recipes (readers never pay more for products). This income allows me to run the site. Thank you for reading!